We avoid pricing tactics by leveraging our
$120+ Million in buying power.
Eliminate
Sleight-of-Hand
Pricing Tactics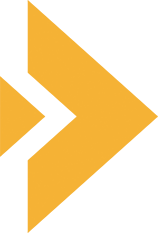 We believe your bottom 20 purchases matter as much as the top 3.
What do we mean by that? Let's say you own a burger joint, and your current distributor offers up a tasty little special on ground beef. Then they go one step further and sweeten the deal with a killer price on buns. You can't sign on the dotted line fast enough!
While tempting you with savings on your most visible items, many distributors will make up the shortfall on a long list of items that aren't top of mind. So, while you're getting beef and buns for a steal – costly condiments, garnishes, or napkins (for example) could be eating into your profits.
The majority of our UNIPCO members would call this 'pricing sleight of hand'.
At UNIPCO, we've established longstanding partnerships with distributors and manufacturers based on transparency and compliance. These are distributors that believe being transparent is the best way to do business.
To prove how much the 'traditional discount game' is actually costing your business, we complete a thorough Pricing Analysis of all your purchases – and provide you with written proof of your guaranteed savings in our Promise Letter. This is our way of demonstrating UNIPCO's value to you – upfront, with no obligation, and no charge if you choose not to go with UNIPCO.
Our Zero Retained Earnings Policy
UNIPCO is 100% member owned and employs a Zero Retained Earnings Policy. So, what does that mean?
For starters, it means we handed out more than 2,800 cheques last year – and we wrote those cheques quarterly because we know that in the foodservice business you can use a little boost to the bottom line more than just once a year.
We are mandated to issue our cheques by specific dates each quarter – in fact, it's written in our corporate bylaws. This means that, as a member, you'll never have to wait for your cheque or have to chase down your money. We pay you in a timely manner, consistently.
It also means that, as we continue to grow, last year's millions in manufacturer rebates will grow as well. As a collective of independent foodservice operators, we're proud to say that UNIPCO's negotiating power is right up there with many national chains.
Want to keep more of your money – and put less in the pockets of distributors and manufacturers?
Let us do the work, and prepare your UNIPCO Promise Letter.

It's like owning a second business – without all the work.
Giving us the leverage to secure great prices,
and you the flexibility to buy outside the box.
80% Compliance Flexibility
UNIPCO Member-Owners are asked to make 80% of their purchases through our extensive network of over 150 manufacturers, distributors, and service partners. These are recognized brands with which UNIPCO has developed longstanding partnerships.
The combined $120+ million buying power of our members gives us immense leverage to secure great prices and discounts from these partners – buying power that is up there with some of the leading chains.
Meanwhile, UNIPCO members find the flexibility to make 20% of their purchases with non-UNIPCO suppliers more than satisfactory when they want to buy outside the box.
Our transparent 80-20 approach is the key to leveling the playing field for independent foodservice operators.
The UNIPCO Promise Letter
Before you ever become a UNIPCO member, we complete a thorough Pricing Analysis and hand you a signed Promise Letter that discloses the dollar amount you will save in the first year alone – and for every year thereafter.
It's a no-obligation confidential analysis, so precise that we'll document your savings on paper, sign it, and measure ourselves against that promise on a quarterly basis.
We believe the 15- to 20-hour investment of our time is worth the effort for one reason – we'd rather prove our worth to your bottom line than waste time talking.
Once on board, you will also reap the benefits of a designated Member Development Representative who will become an extension of your staff. This is your own UNIPCO expert, whose job it is to help you extract as much value from your UNIPCO membership as possible. At a minimum, your Member Rep will meet with you quarterly (possibly less for seasonal accounts) and consult with you on ways to save money through purchasing products.
We'll hand you a Promise Letter that discloses the dollar amount you will save annually.
A Food Buying Cooperative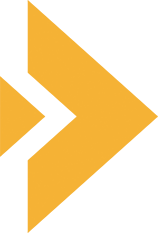 Our Leadership
UNIPCO has this really unique history of a company that changed from being for profit to one that was bought out by its own members, in 1997, and changed to a Zero Retained earnings structure.
The original 10 members truly believed that together we are all stronger and the profits UNIPCO makes are to benefit all members. For that reason to this day our team reports to a Board of Directors formed by our members. Our actions are taken with complete transparency and quarterly meetings with our members ensure frequent action to achieve our goals together.
When you join UNIPCO you are able to participate in the future of UNIPCO and your business. By asking our team "What can we do next to make us all more successful?" An engaged member of UNICPO, one who asks questions and challenges what we can do next, makes UNIPCO stronger.